PRSA Puget Sound
Advancing the Profession and the Professional in the Puget Sound Area
Learn More
Join
About PRSA Puget Sound
Welcome to the Chapter that Serves Public Relations Professionals throughout Western Washington
PRSA Puget Sound Chapter
The Puget Sound Chapter of PRSA serves public relations professionals throughout Western Washington. Based in Seattle, we are one of the 10 largest chapters in the country. There's always something going on. Check us out today!
The Puget Sound chapter of PRSA has served Western Washington for 60 years. We provide networking and professional development for our members while advancing the profession and fostering understanding within the communities we serve.
Public relations professionals in the Puget Sound region have played vital, strategic roles in business, government, and education. We have helped launch commercial airliners and computer software, a World's Fair and the Space Needle. We've strategized for major political figures and played critical roles in governments bringing change to the Pacific Northwest.
We promote the active and respectful exchange of ideas with other communicators to enrich ourselves, our clients and the public.
We encourage practitioners to strive for high standards through accreditation and other professional development programs.
Whether you are looking to enhance your professional knowledge and skills, network with area practitioners, or showcase your professional talents, we have the event for you! We have everything from hour-long monthly programs to half- and full-day training opportunities.
The chapter is based in Seattle, but we offer programs for professionals from as far north as Everett and as far south as Olympia. We have a strong contingent in the Tacoma area called the South Sound group that meets once monthly and also puts on socials. And, we're working on developing events on the Eastside.
Our Next Event:
This award was established in 1997 to recognize a Puget Sound area public relations professional who...

September 28
Meet the President
Karla Slate, APR – Puget Sound Chapter President
Tell us about your role and responsibilities.
In my position as the communications and marketing manager at the City of Covington my main role and responsibilities are to develop and deliver the city's messages, cultivate and foster relationships with our constituents, and grow and manage public perception of the city. On some days this means I am writing press releases or working with local media, and other days I can be found planning and managing city events from public meetings to festivals. I am also a member of the city's leadership team, act as the city's public information officer and serve as in-house graphic designer. Like most of us in PR get to say – I do a little bit of everything! 
How did you get started in PR?
I pursued my degree in communications, knowing that it was the industry I wanted to work in. I ultimately graduated with an emphasis in advertising, but when I entered the workforce, I quickly realized that I wanted to be a part of earning the public's trust and helping to shape their opinions about my organization through relationship-building and storytelling rather than trying directly to sell products and services. My first job with a major PR component was working for a local architecture firm in which I conducted media relations, client and business outreach, and internal communications.
What is the best tool, app, website, book, or other resource that other PR pros MUST check out?
Working for a small public agency, I am often working on a minimal (or non-existent) budget. I rely on a few free web services like Google Alerts and Google Analytics. Public records management is also critical (and a legal requirement) for public agencies like mine and I subscribe to Archive Social to handle all of our social media account archiving. But, ultimately, my go to resource is my AP Stylebook! When it comes down to it, you cannot be successful in PR without proficiency in written communication.
Where do you find inspiration?
I know this will sound like a plug to recruit judges (shameless, I know!) but I honestly get so much inspiration by reviewing PRSA chapter award entries. Serving as an award judge for reciprocal chapters and as a Totem award committee member, I get to see some of the best examples of public relations work locally and across the country. You get to see the real inner workings of a campaign, not just the finished product. I learn about the most creative tactics and get inspiration for my own work this way.
When you're not working, where can we find you?
I really enjoy participating in local community events as either an attendee or a volunteer. You might find me enjoying a beer and wine tasting event or volunteering to run a local craft fair or fundraiser. I spend a lot of time with my huge extended family and there is never a dull moment! And when I have the time, I love taking weekend road trips like a short jaunt to the coast, a football game at my alma mater (go Cougs!), or a camping trip to the family cabin.
PRSA Puget Sound Sponsors
Thanks to the Sponsors that Supported our 60th Anniversary Gala
Become a PRSA Puget Sound Sponsor
Support the Chapter and its activities by becoming a Sponsor.
Join the Puget Sound Chapter Today
Now more than ever, networking is crucial. The communications industry is changing rapidly. The job market is flooded with talent. Everyone's looking for the competitive edge.
Puget Sound PRSA can help you establish a reputation in an increasingly competitive world.
Join the nearly 400 communications professionals in the Puget Sound area who have taken advantage of the resources of PRSA to better their careers and gain the recognition you deserve as a leader in the public relations industry.
PRSA National membership options are based on your experience in the PR industry. Dues start as low as $60 for those with less than two years experience. Join today!
When you join PRSA National, remember to join our Puget Sound Chapter ($55) to become visibly engaged locally while expanding your circle of colleagues and contacts.
I joined PRSA because I've been employed in the industry for a year and didn't want to get left in the dust by my peers. I feel it's necessary to stay up-to-date with current trends and things happening in this profession and thought joining PRSA would be a great way to do just that. I'm happy I finally joined and know it will be a great way to continue my education.
Adam Cochran
PRSA Puget Sound Chapter
1 week ago
Hugh Smith Community Service Award - PRSA Puget Sound
Hugh Smith Community Service Award This award was established in 1997 to recognize a Puget Sound area public relations professional who has demonstrated outstanding citizenship by contributing his/her public relations expertise to an important community issue and/or nonprofit organization(s). Winner...
5 days ago
Puget Sound PR Pros--Deadline Alert! Monday's the due date for nominations for PRSA's Jay Rockey Lifetime Achievement Award & the Hugh Smith Community Service Award. Nominations are easy at https://t.co/20zy8Bsvcu. Bring it on & honor a PR hero!
4 weeks ago
Don't miss our PRSA After Hours today, 5:30pm at Cask & Trotter South Lake Union https://t.co/KVRYiRRvDb Grab a colleague and join us for a casual social after work to connect with colleagues and network #PRSA #PRpro #publicrelations #Seattle https://t.co/WTUdPdSVCC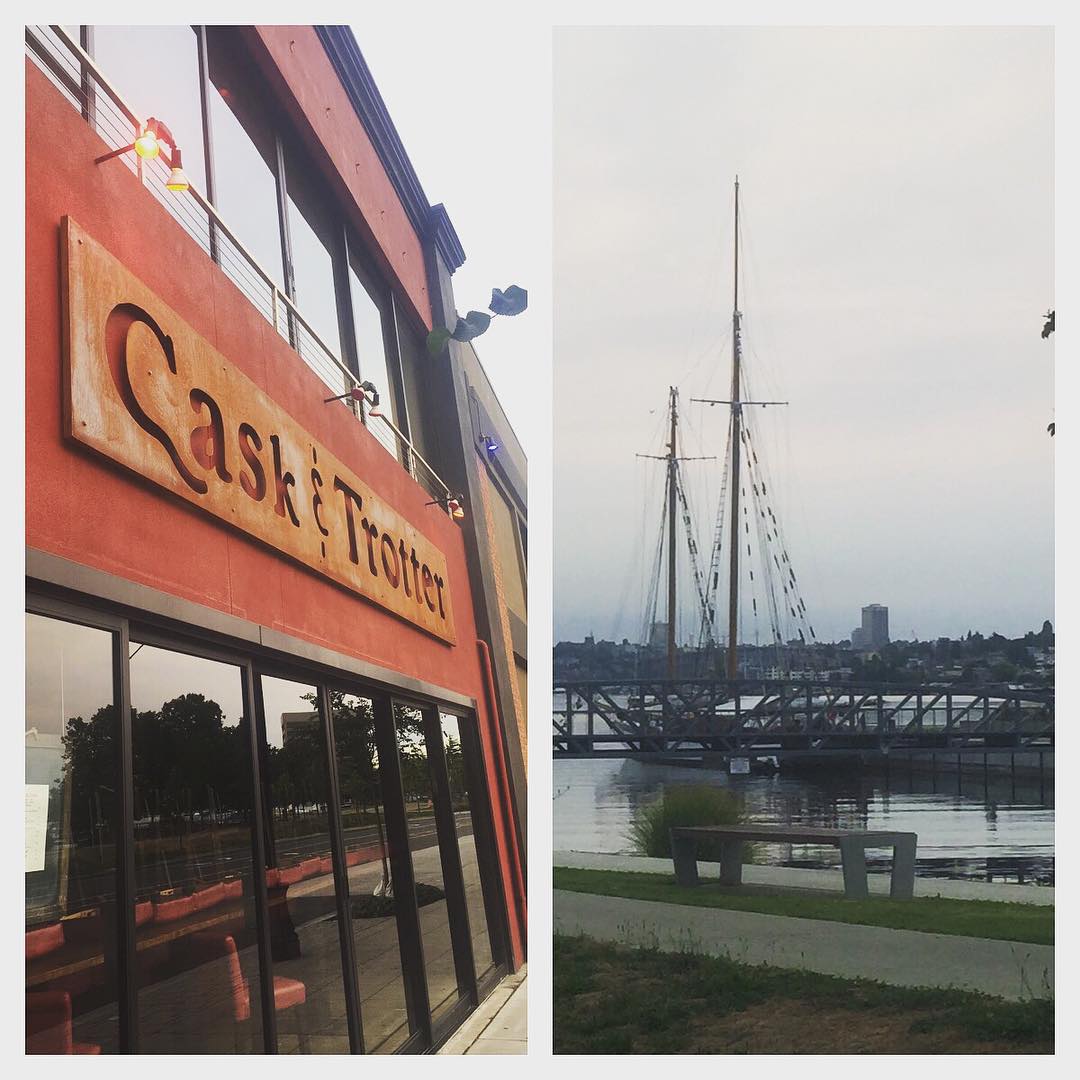 1 month ago
Thanks for attending our #Mobile workshop presented by Ann Wylie on Tuesday. We hope you found it informative and useful. See you at our next event! #PRSA #PRpro https://t.co/pPkqoxiuoF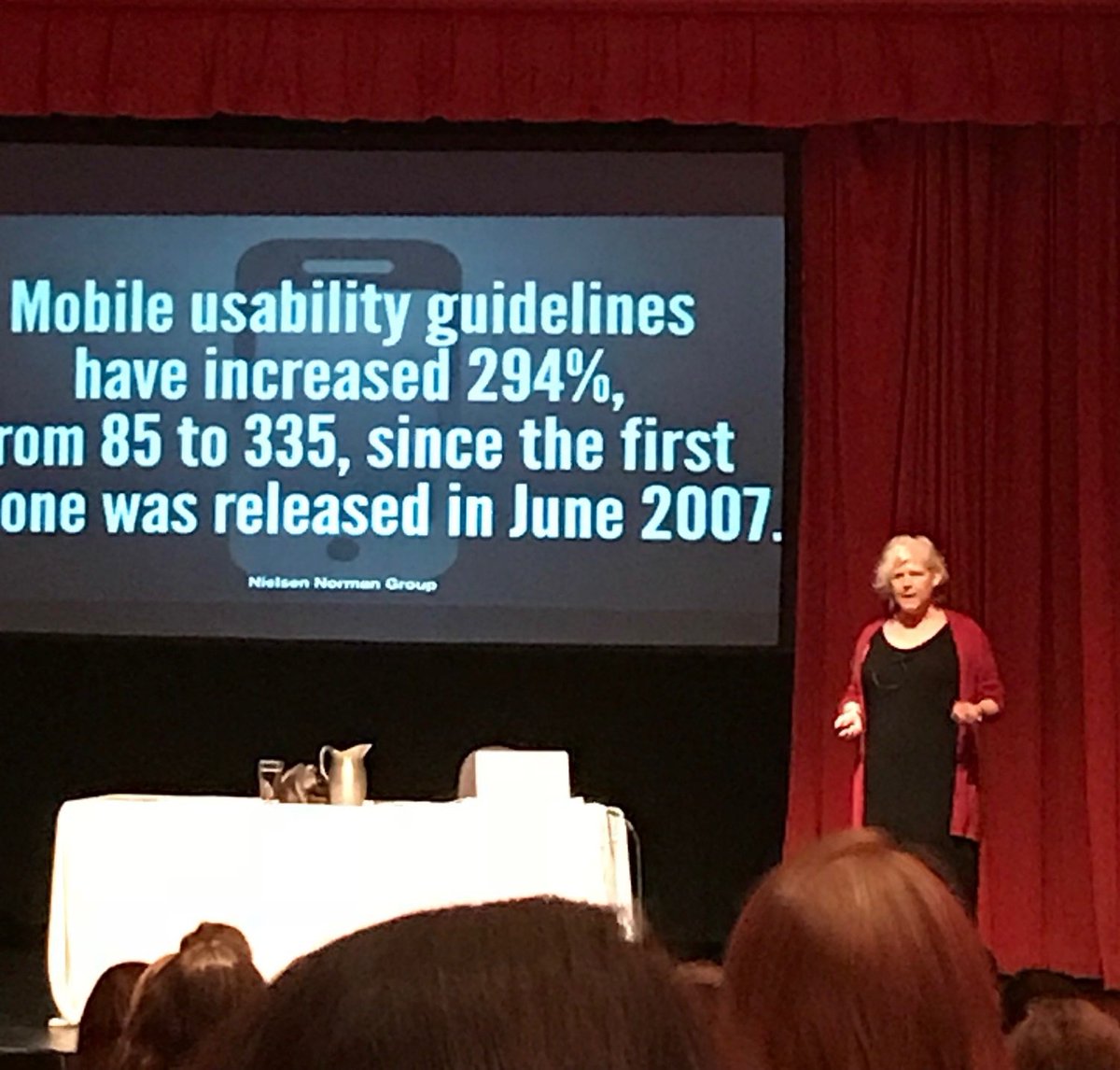 2 months ago
Only a few spots left: "How to Write for #Mobile" workshop, Tue Aug 14, 9am. Best practices, tips & tricks for writing for mobile devices. Register now: https://t.co/PQtRBVsKm0 #PRSA #publicrelations #PRpro #Seattle #Tacoma #socialmedia https://t.co/0jLJ9DCNS4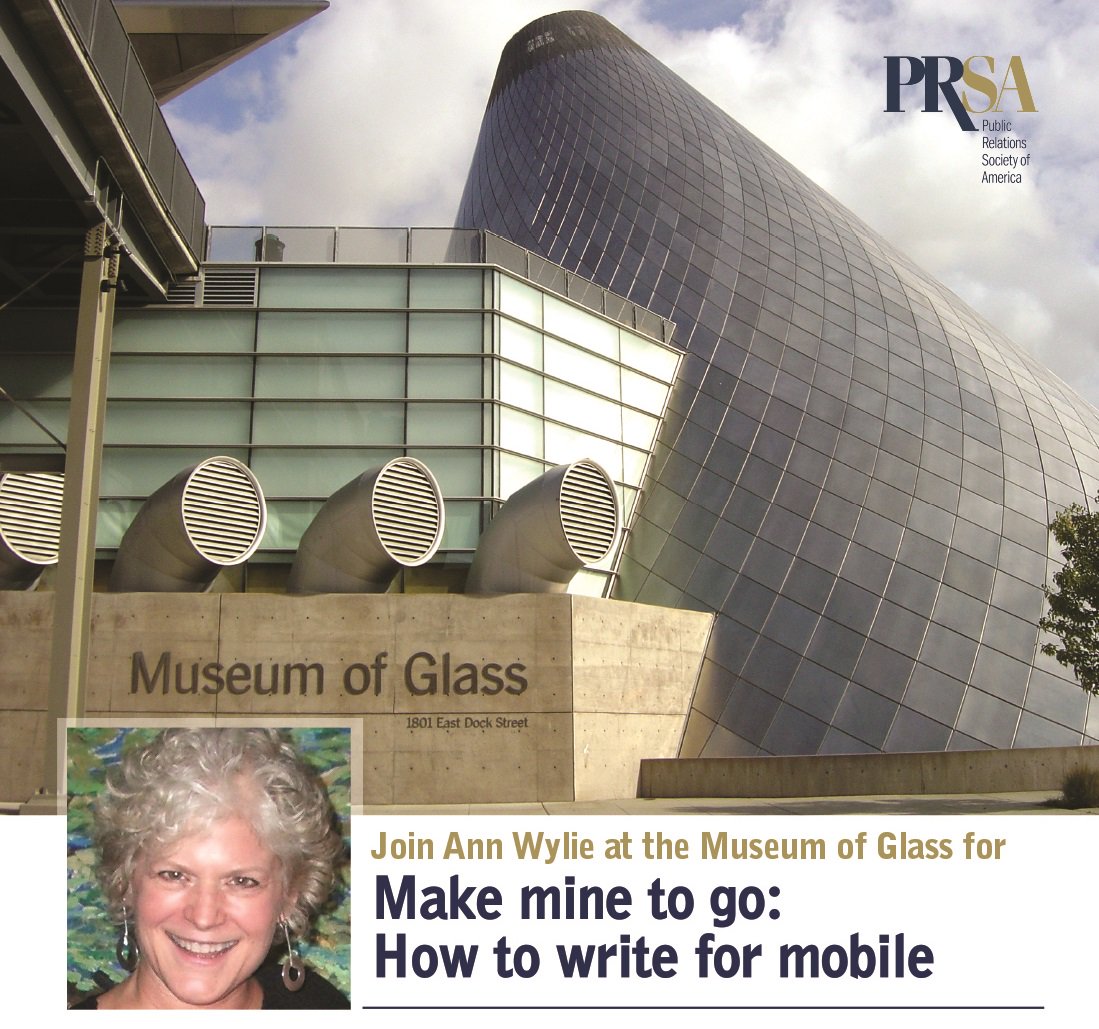 2 months ago
Getting your word out in a #mobile world. Don't miss this "Writing for Mobile" workshop with @AnnWylie, Aug 14, 9am. Best practices, tips & tricks for writing for mobile devices. Register now: https://t.co/PSWZv156wH #PRSA #publicrelations #PRpro #Seattle #Tacoma #socialmedia https://t.co/cey0W0C1Ow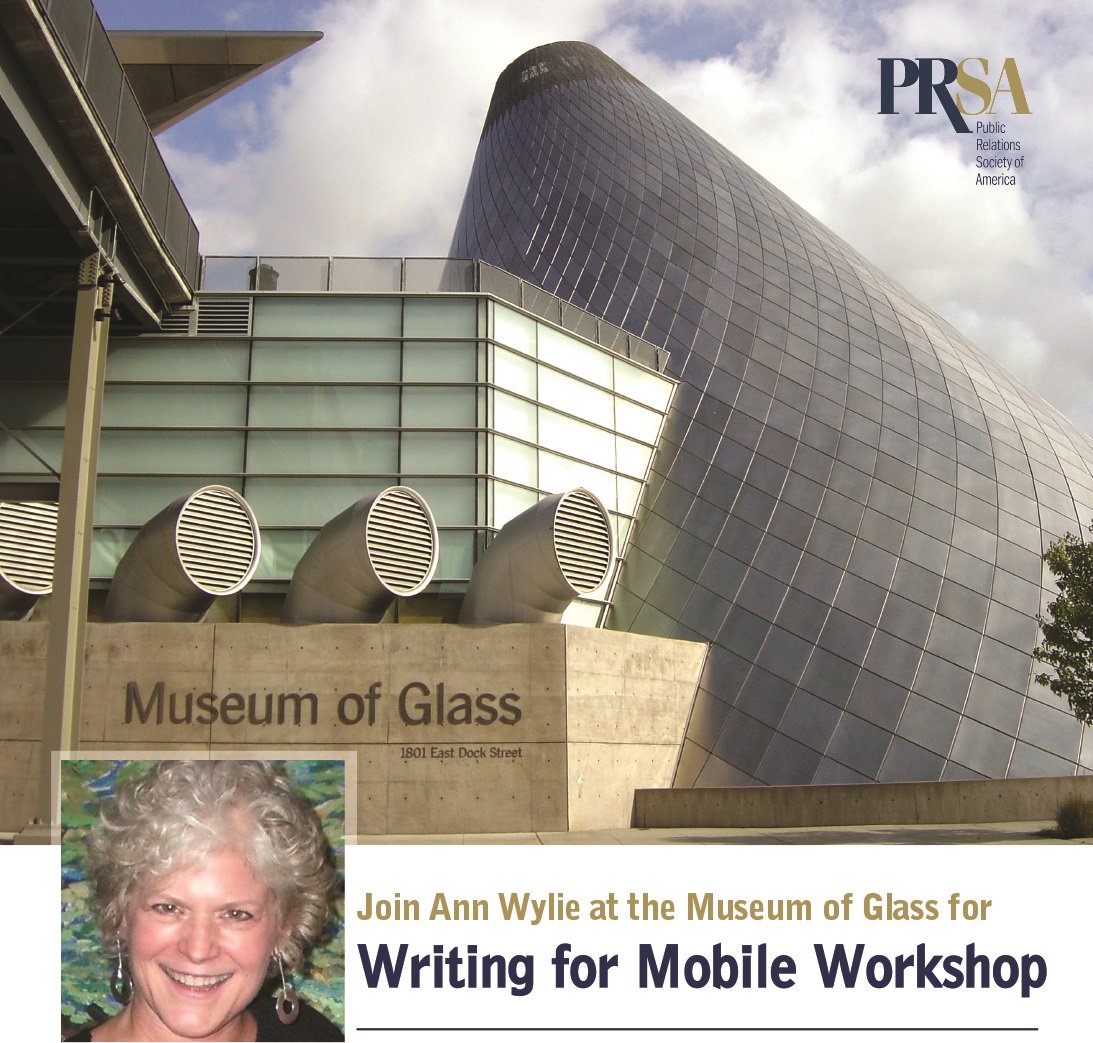 Linked In
View Our LinkedIn Group Page:
It is PRSA's mission to make communications professionals smarter, better prepared and more connected through all stages of their careers. If you are ready to invest in yourself and your career join PRSA today!